Tip Split
This is the website of SweetLemon Android applications.
The site is still under construction, but in the meantime check out our first app: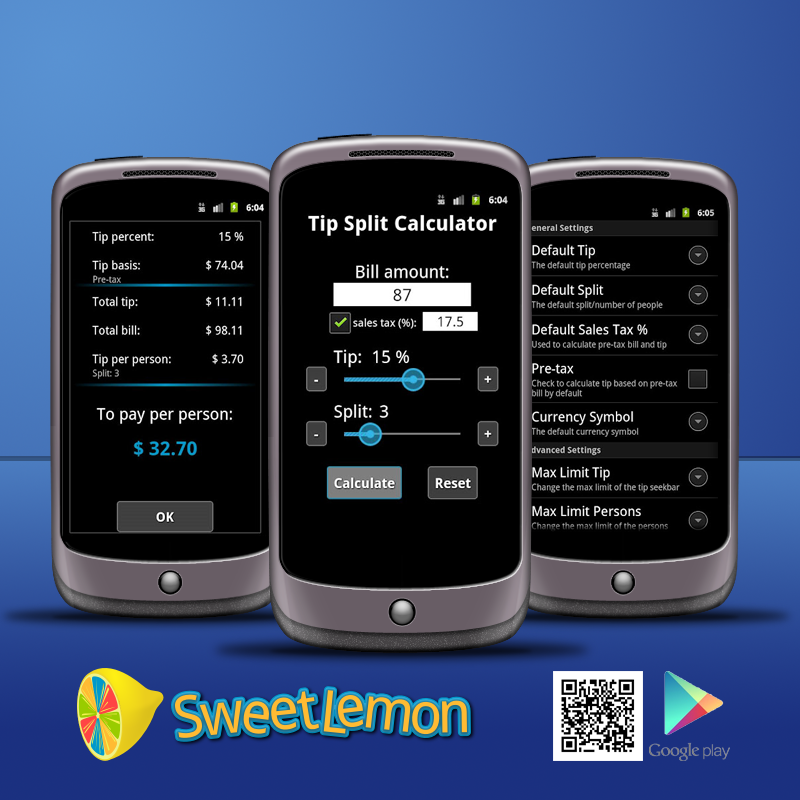 Info
Calculate tips and share the bill with friends in seconds!
Tip Split is the easiest tip calculator on the market, with a clean and intuitive interface.
Calculate tip and split bills between friends and colleagues in seconds!
Use this program to quickly calculate the tip and split the bill for the meal at a restaurant or after a night out on the town.
Simple and intuitive interface, no special permits, no ads, takes little space and free!
Customize every aspect of the tip calculation app settings to suit your needs and make the app even more effectively.